We are the commercial cleaning experts.
Welcome to ServiceMaster of Hamilton/Wentworth & Brantford
For over 20 years, ServiceMaster of Hamilton/Wentworth and Brantford has been surpassing our customers' expectations. We provide carpet cleaning, upholstery cleaning and other specialty cleaning services to a wide variety of facility types. Some of these facilities include; large office towers, offices, healthcare facilities, universities, large industrial factories and even cargo ships. If it can be cleaned, we can do it better than anyone.
The key to our success is our technicians, who are constantly learning the most up-to-date cleaning technologies and the most effective ways to serve our industry. When a new product or piece of equipment comes on the market we buy it and test it. This assures that the best cleaning result is delivered to our customers each and every time.
ServiceMaster of Hamilton/Wentworth and Brantford is committed to providing environmentally friendly cleaning solutions. Through the use of our certified Go Green® product line and our Capture and Removal® cleaning system, we help to provide a healthier workplace for your employees.
We also believe in total customer satisfaction. To prove it, we guarantee our service and never send a bill until you are completely satisfied.
Contact us for your free no obligation estimate.
PREVENTATIVE CLEANING AND DISINFECTION SERVICES
For years, ServiceMaster of Hamilton/Wentworth & Brantford have been the experts in creating clean, safe and healthy workplace environments. Our experience and training afford us the ability to promote safe practices for infection prevention within all businesses.
In these unprecedented times, we are ready to respond with effective and customizable solutions. ServiceMaster of Hamilton/Wentworth & Brantford provides a full range of cleaning and disinfection services that will help to keep your workplace healthy and productive.
GET A FREE ASSESSMENT
COVID-19 FAQs
What is an epidemic vs a pandemic?
According to the World Health Organization (WHO), "a pandemic is a worldwide spread of a new disease." Before a disease is declared as a pandemic, it has to exceed a few other levels, according to the Centers for Disease Control and Prevention (CDC):
Sporadic:

When a disease occurs infrequently and irregularly.

Endemic:

A constant presence and/or usual prevalence of a disease or infection within a geographic area.

Epidemic:

A sudden increase in the number of cases of a disease — more than what's typically expected for the population in that area.

Pandemic:

An epidemic that has spread over several countries or continents, affecting a large number of people.
MORE COVID-19 FAQS
News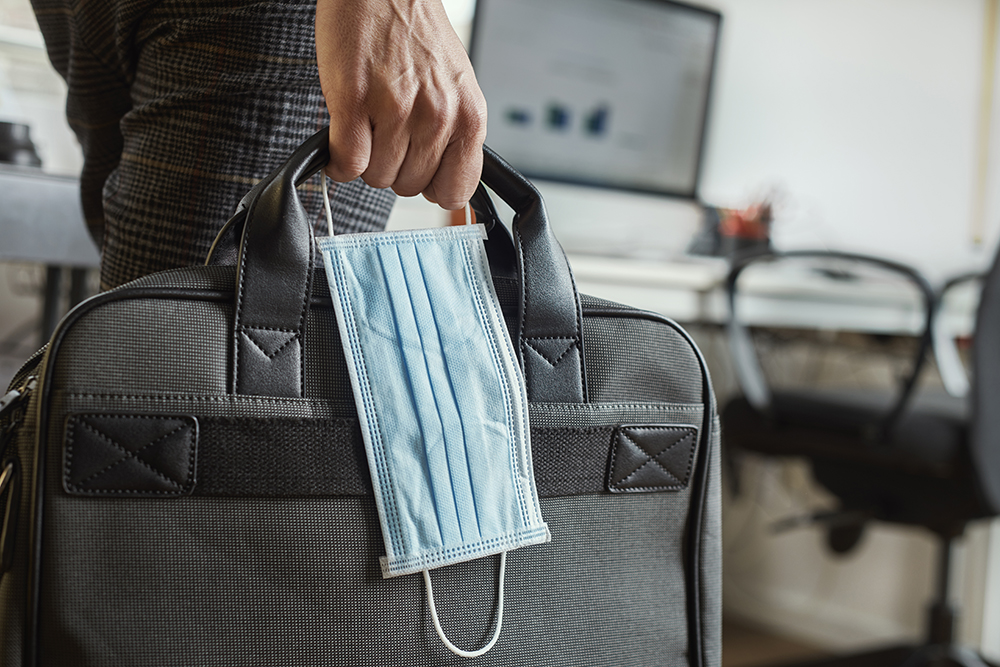 Getting Back To Work: Keeping Your Office Safe
As rates of COVID-19 infection gradually decline and some parts of the world are cautiously emerging from the pandemic, the main question on everyone's mind is what does the new normal look like?
ServiceMaster of Hamilton/Wentworth & Brantford
8 Perthshire Court
Hamilton, ON, L9B 2H1
Tel: 289-768-5655
Email: brettbarnes@ymail.com
About Us
Your carpet and office cleaning specialists We have proudly served Hamilton/Wentworth, Brantford and the surrounding areas for over 20 years. ServiceMaster of Hamilton/Wentworth and Brantford have helped hundreds of businesses annually keep their carpets, upholstery and offices looking
Commercial cleaning services to suit every budget. Our plans start as low as $250 per month - whether you need daily commercial carpet cleaning, office furniture cleaning or specialty commercial cleaning. Depending on your specific requirements, we will work with you to develop a plan that suits your needs, and your budget.
Guaranteed Service
No other vendor offers the quality of service and degree of commitment as consistently or as affordably as ServiceMaster Clean. We are so confident in our performance, we guarantee it!
Our expertise, dedication and value-added services make us the best commercial cleaning choice for your business.
Get A Free Assessment